The new museum of the opera del Duomo
28 Nov 2022 00:00:00 - 31 Dec 2022 00:00:00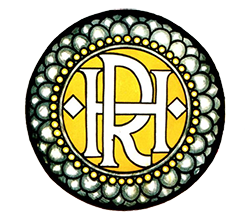 On 29 October the new Museum of the Opera del Duomo is finally opened!
The Museum entertains the world's largest collection of sculpture masterpieces of the Florentine Medioeve and Renaissance: more than 750 works of art as statues, reliefs in marble, bronze and silver, by the greatest artistis of that period.
In the new exhibition's spaces will be possible to admire also more than 200 works never exhibited to the public and preserved in the deposits for years.
http://www.ilgrandemuseodelduomo.it/museo
Visit Florence and stay by the Hotel Roma, taking our special Offer!
The daily rate of every kind of room
will include:
Cumulative Ticket of entrance to the Museums of the Opera del Duomo
Italian Bottle of wine
Little Cadeau
- Not accumulable Offer with others present on the website.