Gift an emotion, gift the Hotel Roma!
1 Aug 2023 00:00:00 - 28 Dec 2023 00:00:00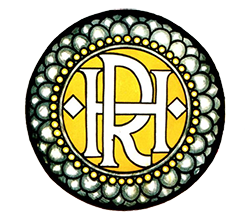 Give to those you love a unique emotion ... give a dream!
Dreams, art, and beauty converge to create an unforgettable experience in the magnificent city of Florence, also known as the Cradle of the Renaissance. And what better way to turn this dream into reality for your loved ones than by immersing them in the unique atmosphere of Hotel Roma.
Our hotel boasts a privileged location, offering easy access to Florence's most renowned architectural and artistic gems. With just a few steps, your loved ones can find themselves in the presence of the awe-inspiring Santa Maria del Fiore church, the splendid Uffizi Gallery, and the iconic Ponte Vecchio. At Hotel Roma, we provide the perfect haven for guests to fully immerse themselves in the rich cultural heritage of this extraordinary city.
Picture your loved ones strolling along the charming medieval streets, stumbling upon hidden pockets of beauty. Florence is brimming with delightful surprises, and Hotel Roma serves as an ideal launching pad to explore the wonders that await. From Michelangelo's masterpieces to the tantalizing flavors of Tuscan cuisine, every moment spent here will be an authentic and unforgettable experience.
Look no further; allow your loved ones to embark on a Florentine dream by choosing Hotel Roma as their home away from home.